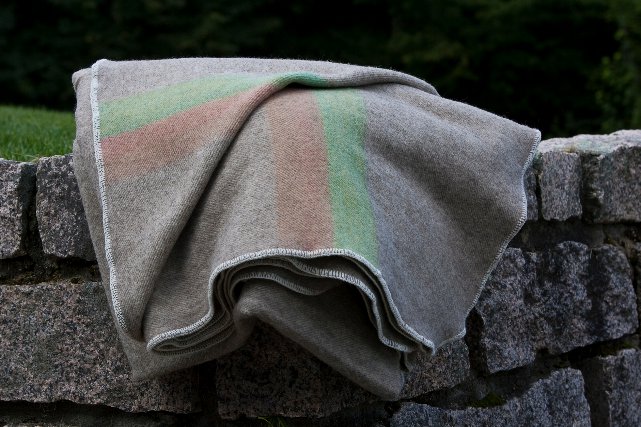 Fat stripes of my SEACOLORS yarns are juxtaposed in this bigger than king to recall a moment in nature as wild as you want to be. 
This juicy woolen is a third again bigger than King size and three of my soft sheep for a full year's growth.
As a blanket layer or full coverlet, this one is napped for a little fuller hand. Luxurious warmth starts with your own body heat, soft wool helps you hibernate, colors make you dream.
The King size blankets are 95″ X 112″.
CLICK ON IMAGE TO SEE LARGER CLOSEUP OF COLOR
[one_fourth]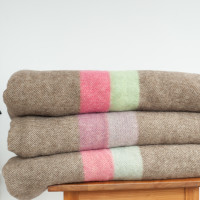 [/one_fourth] [one_fourth]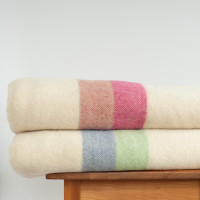 [/one_fourth]